The beauty
and serenity of Kiawah Island is unforgettable.
The Island is home to a 10 mile stretch of beach and coastline, and more than 40 miles of biking and walking trails. There are five world-class golf courses, two racquet clubs, a recreation center with a playground and a nature center. Other activities on the Island include sailing, boating, surfing, canoeing, kayaking, shelling, fishing and observing amazing wildlife. All of the Island amenities are within easy reach of the Otter Island house.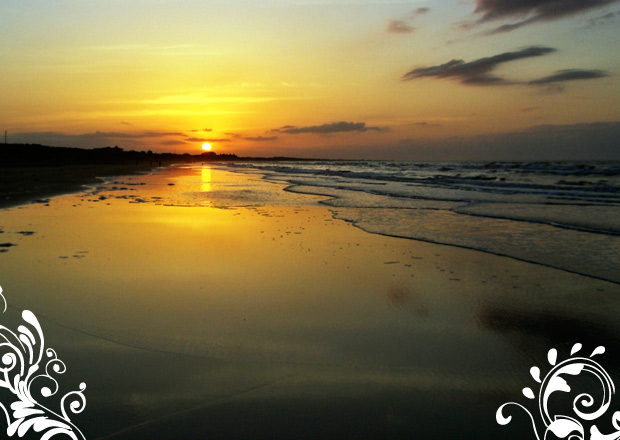 Kiawah was named after the Indians who lived here in the 1600s. The Island was sold 4 times and since 1988, has been owned by Kiawah Island Resorts. The community is committed to maintaining the fragile natural surroundings, and hosts 140 species of birds, a nesting site for loggerhead turtles, 30 species of reptiles and amphibians and 18 species of animals, including whitetail deer, opossum, raccoon, and more.
Only 19 miles from Kiawah,
the historical city of Charleston is home to many significant homes and buildings. AAA has wonderful self-guided walking tours listed in their guide book for South Carolina, or you can tour the city by horse-drawn carriage. There is also a vast assortment of restaurants for dining and shops for browsing.
From watching the beautiful wildlife to walking the miles of coastline, Kiawah Island offers guests a place to experience true serenity and beauty which refreshes and renews. The house on Otter Island is nestled within the heart of Kiawah Island, and is moments from all the Island's activities.